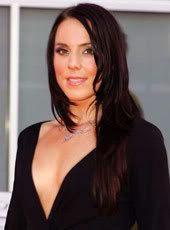 Aww, Melanie C looks like she's starting to feel the urge for motherhood kicking in. She's the remaining Spice Girl who hasn't had a child yet, but it seems like she's getting her nerve up.
…she is almost ready to start a family with her surveyor fella Tom Starr.

She said: "I want to be a mum in the next few years. But it hasn't been the right time yet.

"I am enjoying the other girls' children. They are really lovely kids, from the little babies, to Phoenix and Brooklyn.

"And I can give them back at the end of the day.

"They are lovely and I'll have me own one day."
However, she's not all that keen on having all the other Spice babies with them during the tour, saying that it's not the right place for the kiddies. Mel C is also rumored to be having it out with Geri quite frequently, whose daughter Bluebell Madonna is 19 months old and who has also reportedly been going on about what a great mother she is.
And here we thought it would be Mel B and Geri who would be at each other's throats! Could Mel C's hostility be due to the fact that she's still pissed off at Geri ditching the band in 1998?